Barsby Spare Parts is a locally owned and operated family business and is your number one destination for new and used Holden spare parts.
Dismantling all makes and models of vehicle, but specialising in early Holden to late model Commodores (FX, VE, etc), we also carry a large selection of parts from 4×4 vehicles (Dual cab utes in particular) and light commercial vehicles.
Barsby Spare Parts also stock a wide range of brand new aftermarket parts and we are proud to offer a 30 day warranty on all second hand parts.
Extended warranties are also available on engines, gearboxes, and transmissions by arrangement. So, please contact us to find out more.
With several acres of cars on-site, we have more than 800 vehicles available at any one time and have new stock arriving daily. This means If we don't have the part in stock we will track one down for you.
For more information please fill out our online contact form and one of our friendly team will get back to you within 24 hours.
Frequently Asked Questions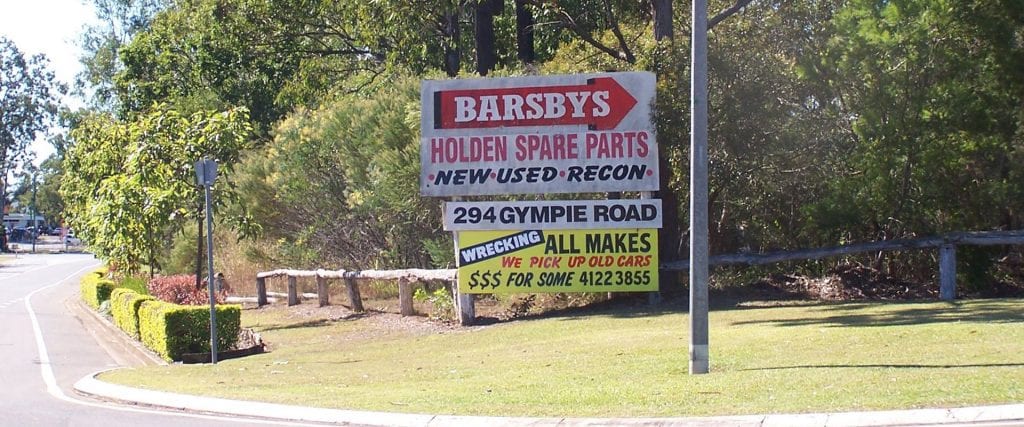 We were stuck in Maryborough after our EH Bash Car started swaying all over the road. We rang all the spare parts shops but nothing. Googled wreckers and Barsby came up. They had the parts AND let us use the ramp to repair it. Great blokes worth their weight in gold. Thankyou for your help in a time of need. Cheers
Great place to purchase your spare parts. Rare Spare parts are also available or obtainable through this business. Great staff.
Great work people you helped me with the goods I never received the wrong part for my car talk to you soon about something else